Idea Mapping - A Learning Workshop
Announcing Public Courses & Certification Dates
---




USA 2-days


Idea Mapping Workshop - Public

Dates
Location
Fee
Jun 13 - 14, 2017
Northville, MI
$695.00
Register Here!

---




USA 2-days


Idea Mapping Workshop - Public

Dates
Location
Fee
Aug 15 - 16, 2017
Northville, MI
$695.00
Register Here!

---




USA 2-days


Idea Mapping Workshop

Dates
Location
Fee
Dec 04 - 05, 2017
Northville, MI
695.00
Register Here!

---




USA 5-days


Idea Mapping Certification Workshop

Dates
Location
Fee
Dec 04 - 08, 2017
Northville, MI
$2899.00
Register Here!
"Being adaptable in a flat world, knowing how to "learn how to Learn," will be one of the most important assets any worker can have..."
Thomas Friedman -- Author of The World is Flat, page 239
Certified Idea Mapping Instructor Courses
For information on becoming a Certified Idea Mapping Instructor, see the Idea Mapping Certification Process for details and requirements.
Miscellaneous Course Information
For Idea Mapping and other courses taught by Vanda North, please email her for more information.
Unless indicated otherwise, all public workshops on this schedule will be taught by Jamie Nast, author of Idea Mapping (John Wiley & Sons, 2006).
Travel, meals, and accommodation are not included inany of the fees. Workshop participants should not make travels plans until the minimum number of registrations has been met. As soon as minimums have been met, an email notification will be sent to all who are currently registered for the course.
Cancellation Policy:
- >30 days notice - Full refund minus PayPal fees
- 16 - 30 days notice - $400 refund
- 0 - 15 days notice - No refund
Group rates are available for onsite workshops for organizations and can be scheduled at your convenience. Contact us for more info.
An Endorsement
"Jamie Nast has the capacity to inspire me to fly all the way from India to Miami, Florida to listen to her speak on Idea Maps. So to read her book, it would be like listening to her all the time. She is a very good teacher."

Shiva Subramaniam - Consultant, Business Innovation Management, Tata Consultancy Services, India
Make your own slideshow with music at Animoto.

Course Abstracts For:
Register here OR login below to register for classes.

** Jamie Nast joins the
speaker line-up for the
Biggerplate Unplugged
The Mind Map Conference
San Francisco, CA
March 20, 2014.
Click link for more
info & registration
** Idea Mapping sessions showing "Private Class" are private classes closed to public.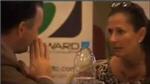 YouTube video featuring
Idea Mapping Workshop
students from Jordan
Organizational Workshops
NastGroup, Inc.'s primary
service is to provide the
Idea Mapping Workshop
to businesses & organizations
(Boeing, Ford, Mayo Clinic, BP, etc. - see a list).
If your organization is interested in hosting a workshop,
please contact us.

Project Management Professionals(PMPs)
can earn 15 PDUs
by attending the
Idea Mapping Workshop
and reporting PDUs under
Category 4 - "Other Providers"
The first custom-designed Idea Mapping Kit!
For more ideas and lots of Idea Mapping fun, visit the
Check out:
Press, Articles & Events
for info on Idea and Mind Mapping Articles, and Webinars. Watch Jamie create idea maps during her 3 TV appearances!
Go to the Photos page to see a typical workshop set-up. It's not the norm!